Was the 2013 Headies Awards a disaster? See Hilarious Comments from Fans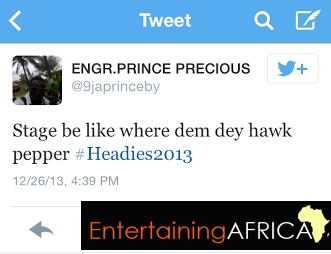 Was the 2013 Headies Awards  a disaster or could it have been logistics error? We all know how hard it is to plan an event, put together logistics, send out invitations, etc, so what happens when you have put your all into planning an event and yet people are not pleased. We have seen the pictures from the 2013 and they look fantastic [PICTURES] but a lot of fans have taken to twitter to express their displeasure with the award show.  It seems most of the comments were coming from people who watched the award via television. Before your judge, one thing you should understand is that the Live experience is always better than the TV experience and this is their first live stream.  Most of these comments are humorous and we hope the organizers use this years Headies as a yard stick to make 2014 Headies even better. Check out more the tweets below.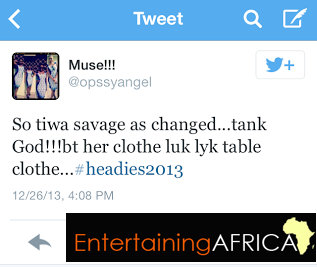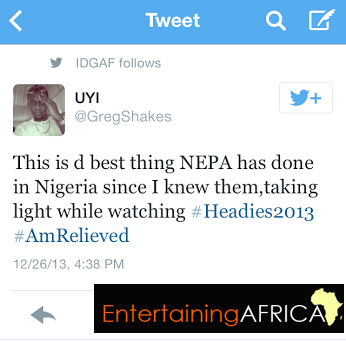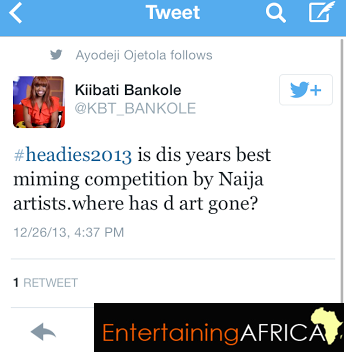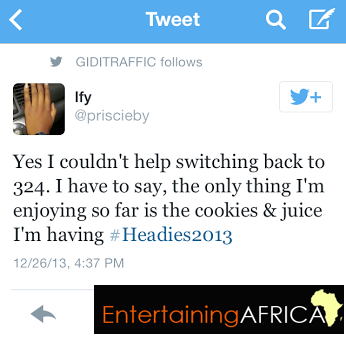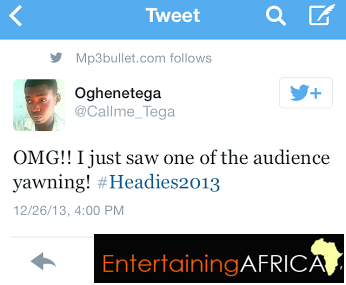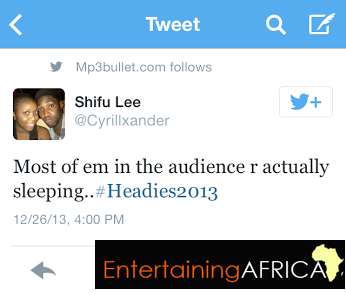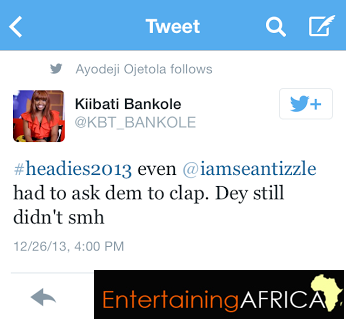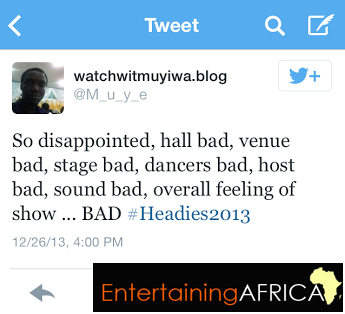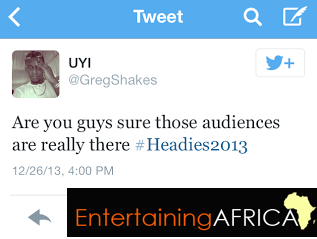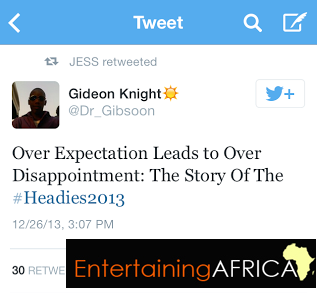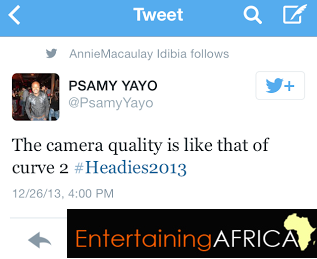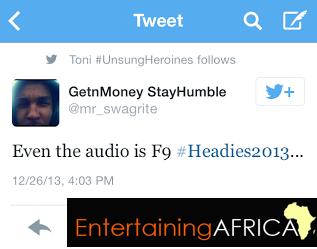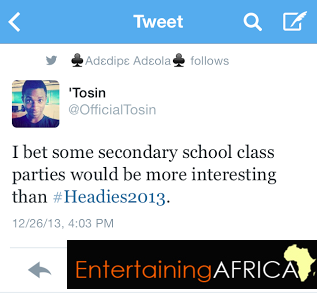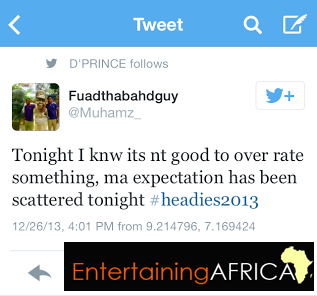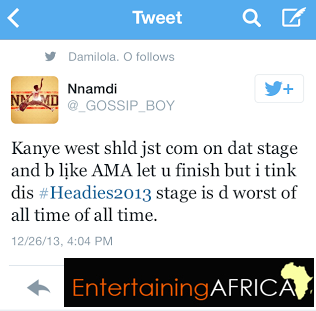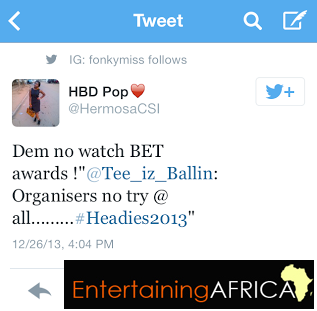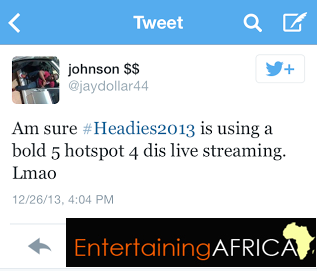 We would like to cap this report off by saying. To plan an event this big takes a lot of work and courage so fans should try and encourage more and discourage less. We believe the organizers will sit back and laugh at these comments and next year the event will be even more smashing than it was this year. Congratulations to all the winners.