Another Edition of One Mic Naija is happening this Sunday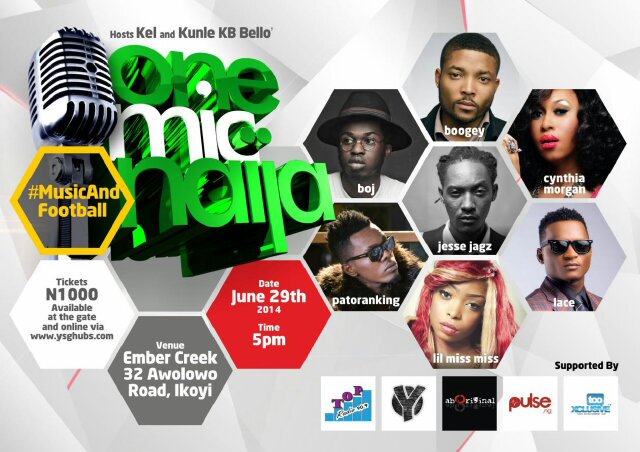 Showtime! One Mic Naija Music And Football holds this Sunday June 29th
It has been weeks of prep and weeks of anticipation and finally, the Music and Football edition of One Mic Naija is here.
Rehearsals kicked off today, as well as a media tour which will see performing acts visiting Top Radio 90.9 this week to give tickets out to the fans. They will also have interactive twitter chats and more!
The concert itself holds this Sunday June 29th at Ember Creek Ikoyi Lagos and features six amazing acts
– Cynthia Morgan
– Boj
– Boogey
– Lace
– Lil Miss Miss
And show headliner, Jesse Jagz.
Patoranking, who was earlier scheduled to perform will be unavoidably absent as he has to travel.
Kel has promised a twerkathon and Kunle KB Bello promises to try and be sane. Fingers crossed.