Alaga Ibile by Reminisce ; Hot New Rap Album Alert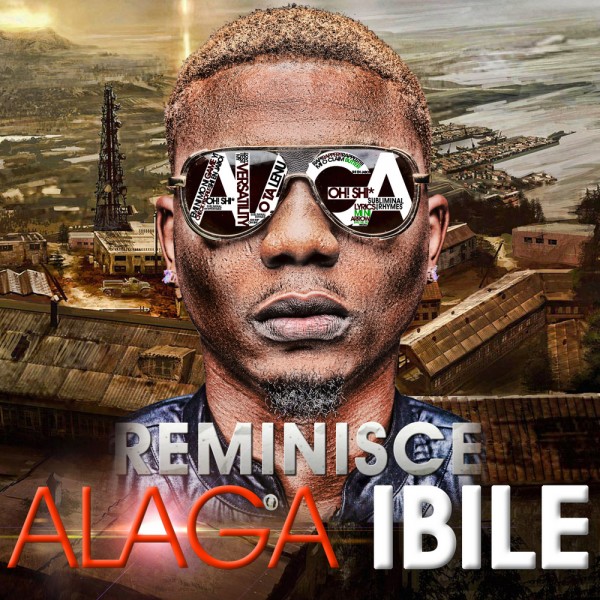 Alaga Ibile by Reminisce is now available and I am telling you, it is one of the must have albums of 2013. Alaga Ibile is Reminisce's sophomore album. Alaga meaning Chairperson and Ibile meaning Indigenous, the album name loosely translates to "Chairman of the Indigenous". The artwork of the album cover depicts Reminisce in a full head shot, great for face recognition so my first thought is Reminisce knows this album will stamp him further as a face and force to reckon with in the Nigerian Rap game.
The Indigenous Rapper had previously released two songs and their visuals from the new album. The songs were "Government" and "Fatasi", produced by SARZ. Reminisce is best known for his Yoruba rap flows which we saw in his first album titled "Book of Rap Stories". His profile has risen since his last album release and our expectations is that Alaga Ibile will do even better than his previous Album. After a full listen to the new album, I'm sure you will agree with me that the young talented rapper is giving his fans what they want this time. This album features the likes of Wizkid, Davido, Olamide, Burna boy and much more so I am recommending the album as a must have.  You can check out a full track list after the cut.
Written By – FAIZAL MARSHAL
1. Intro
2. Government ft. Olamide & Endia
3. Sunkere
4. Fantasi
5. Eleniyan ft. Wizkid
6. Turn it Around
7. Swagu ft. Oba Dice
8. Buga ft Naeto C
9. 3rd World Thug
10. Ife
11. Agidigbo
12. Fela
13. Daddy ft. Davido
14. Rude Gyal ft. Burna BoyPimp by Blood
15. Pimp My Blood