Saidi vs Fathia Balogun: Why Fathia CAN and SHOULD Keep her name [READ]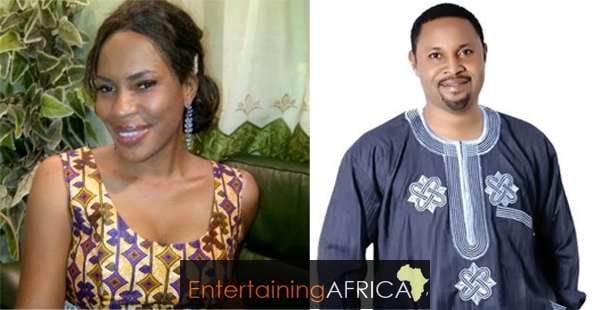 The news has been agog for a few days about  Yoruba film actor, Saidi Balogun dragging his ex wife and mother of his children Actress Fathia Balogun to court over the continued use of his last name.
What a lot of people discussing this issue, fail to realize is that Fathia Balogun is no longer just her marital name, it is also her BRAND name. Fathia Balogun has developed a professional relationship using the name Balogun and by changing it could confuse clients and fans alike. The name in question has been in use for over a decade and she has featured in many films as this brand, so changing the name is more or less like giving up a certain brand.
Another thing one must consider is that, she has children with her former husband, there is no where on record that she has remarried or has children with another man so she may wish to retain the same  last name as her children.
The issue of famous women keeping their marital name after a divorce is not a new one. The popular singer Tina Tuner kept the name Turner after a much publicized separation and divorce from then husband, Iyke Tuner. The world already knew her as Tina Turner so changing the name would have been a costly move.
Although she remarried Djimon Hounsou in 2008, Fashion mogul Kimora Lee Simmons also retained her ex husbands surname. She stated in a February 2011 radio interview that she would keep Russell's last name because of her business and children. Other notable celebrities who kept their name after a divorce include Pricilla Presley (Elvis), Susan Sarandon, Shaunie O'Neal (Shaquille), and Demi Moore whose maiden name was Demi Gene Guynes.
Our conclusion on this matter is that all this court drama is much ado about nothing. The name Balogun has become a part of her identity and she can and should be able to retain it.
Would you retain your surname under these circumstances? Share your thoughts.