Freedom Park comes alive on Friday with 'TEDxOnika?nWomen'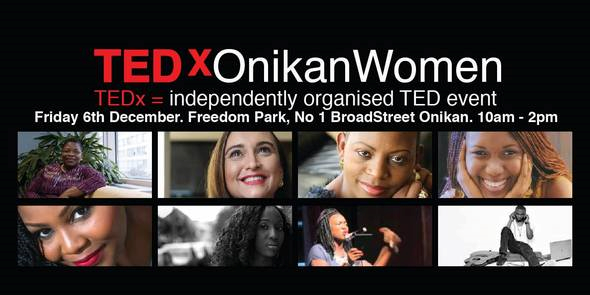 Last December, the first-ever TEDWomen International conference took a look at women through the lens of change agent, intellectual innovator, and idea champion; From 26 countries, more than 70 speakers were gathered —Secretary of State Hillary Clinton, Somali mother-daughter doctors Hawa Abdi and Deqo Mohamed, Nobel Peace laureate Jody Williams, Egyptian-American blogger Mona Eltahawy and media mogul Ted Turner to name a few. On those days, more than 100+ self-organized TEDx events connected to the TEDWomen conference, enabling the live participation of over 10,000 people on every continent and in every time zone.
Tomorrow, Friday, December 6, 2013, from 10am – 2pm, it happens again! TEDx Onikan Women will be holding at Freedom Park, 1 Broad Street, Lagos Island, concurrently as TEDxWomen in San Francisco and 220 other TEDxWomen events, happening in 58 countries around the world!
There will be 4 prolific women speaking;
Oby Ezekwesili [Former Minister of Education & Former Vice President, World Bank Africa Division]
Sarah Boulos [Chairperson, Society for the Performing Arts in Nigeria, SPAN],
Clementine Velverde (Founder Limitless Mind Africa who survived losing almost her entire family in the Rwandan Genocide)
Tolu Sangosanya, the amazing young lady who has taken care of the families in dustbin estate for years [She's also referred to as the 'Mayor of Dustbin Estate']
The event will also feature performances by Wana Udobang, Aramide Sarumoh, Donna Ogunnaike and Ese Peters. Admission is free